ISSC Outdoor Education Center - Malaysia
Our Outdoor Education Center, based in Cherating, Malaysia combines the best of ocean and wilderness experiential learning, environmental and community service learning – all within walking distance from our centre's accommodation.
Our programs are designed and conducted by International School Outdoor Education Specialists for International school students and teachers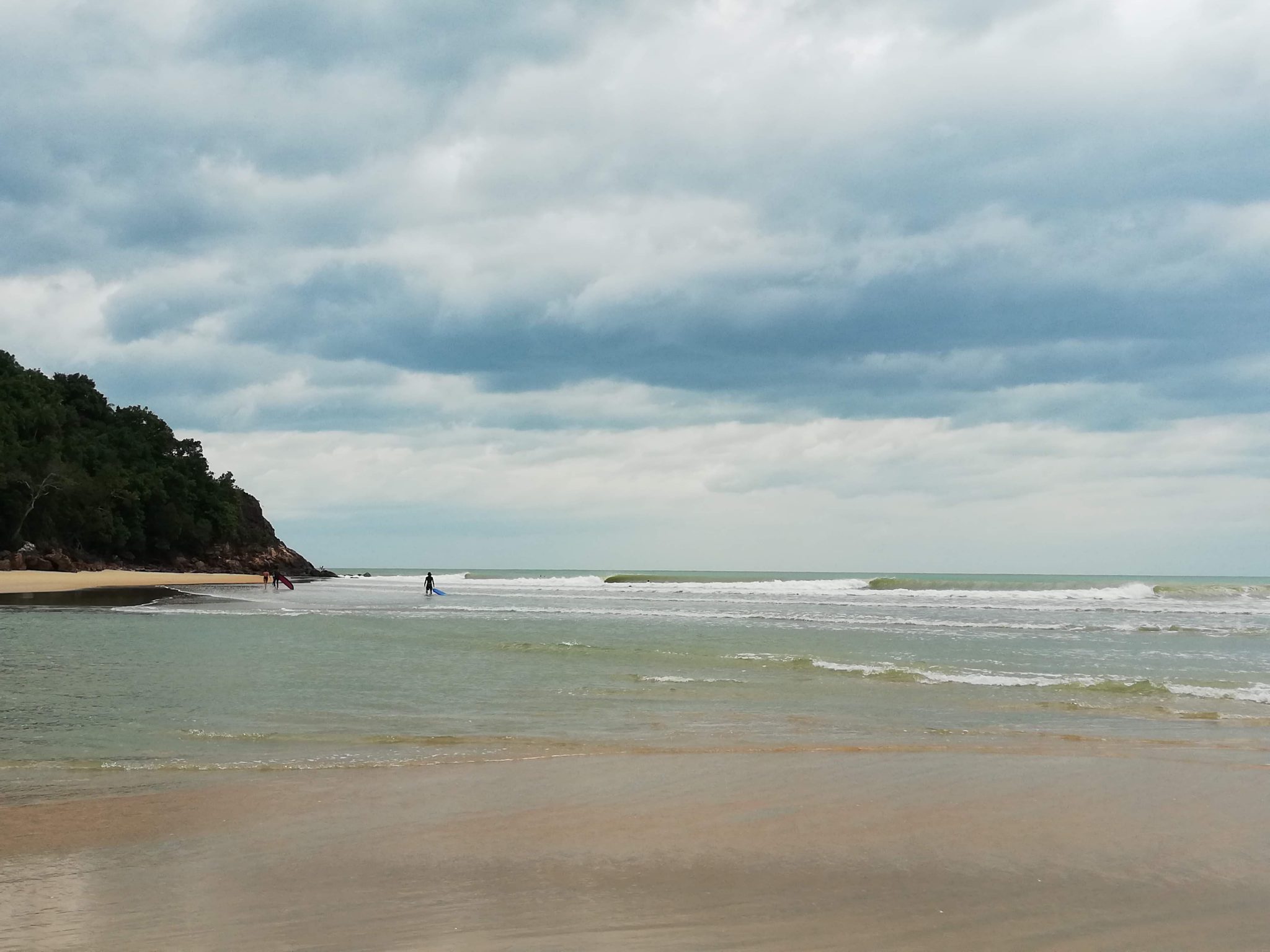 Cherating is a small coastal village just over 3 hours drive from Kuala Lumpur. It's nested within beautiful coastal and jungle vegetation and hosts one of Malaysia's best surf breaks. Its sand bottom waves are ideal for beginner and intermediate surfers.
It also has fantastic wildlife and an amazing mangrove estuary, ideal for environmental education to enhance your outdoor education experience!
Our OEC Accommodation is a beautiful property right on the beach. We have "Glamping" in canvas and wooden tents as well as room options, which can host small and large year groups with relative exclusivity.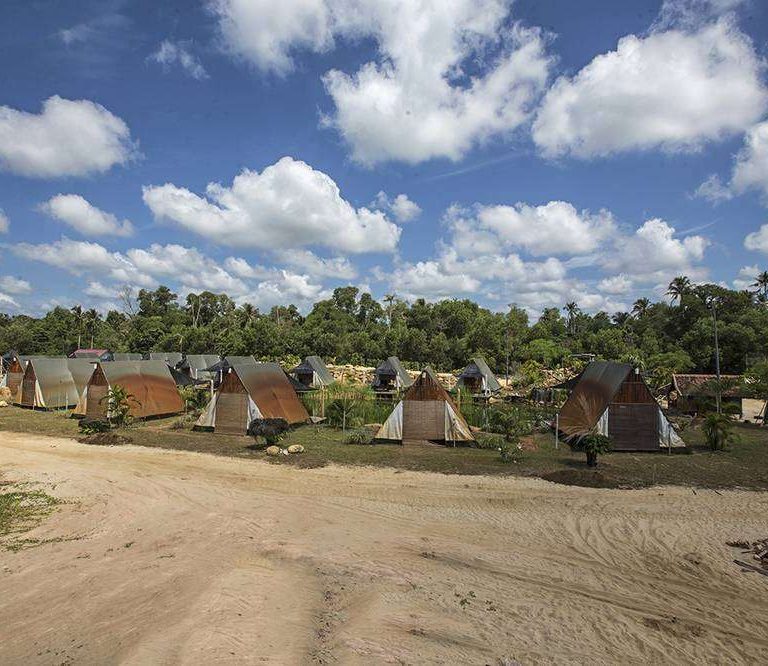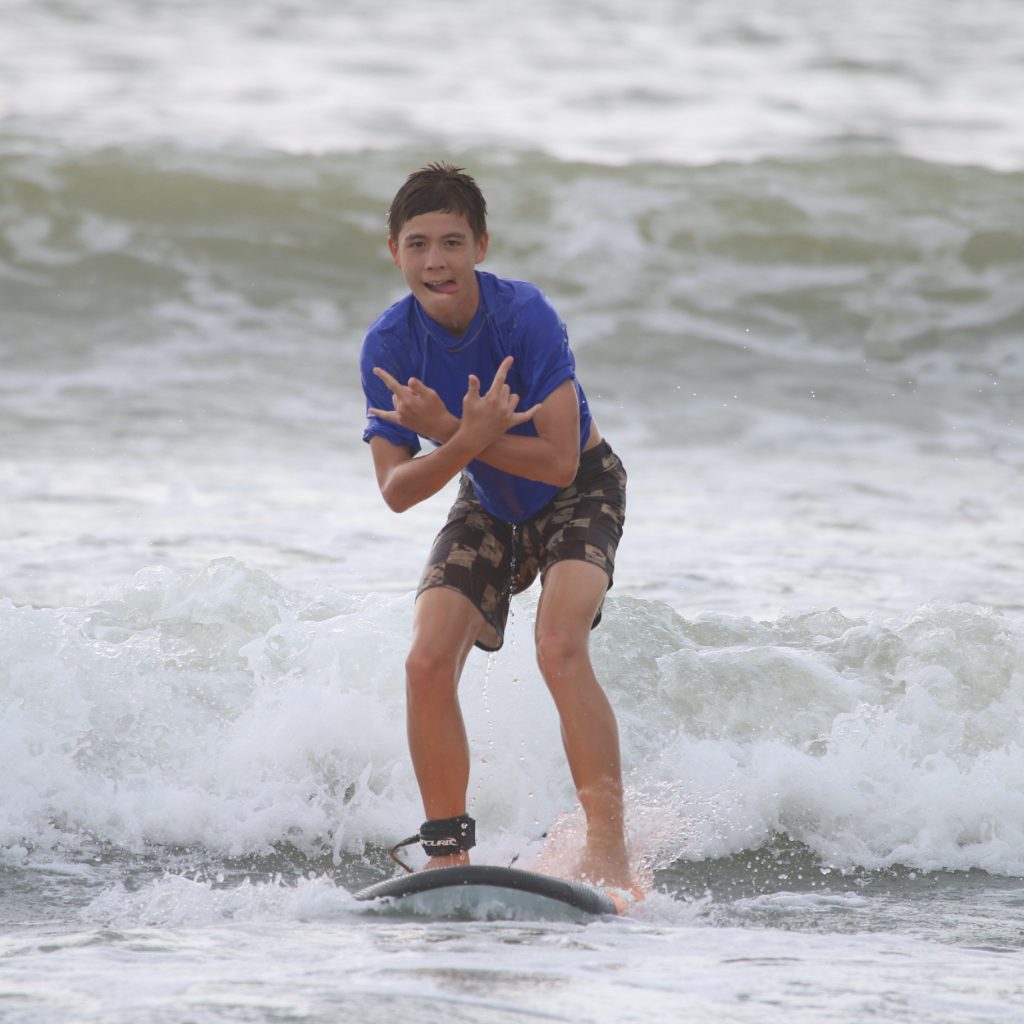 Ocean Education:
Surfing, Lifesaving, Ocean Safety and Theory
You'll be based at one of the best and safest learning beaches on the planet!
You'll learn how to catch and ride a wave from waist deep water as well as important ocean skills and knowledge: identifying rips, currents, sweeps as well as learning personal survival and lifesaving skills.
You'll be working through Surf theory workbooks to further enhance your knowledge and skills.
Our coach to student ratio is 1:3 and together with Malaysia's best surf coaches we'll have you up and riding in no time!
Safety and awareness are of paramount importance in the ocean, especially when surfing. Students will be taught some basic surf-lifesaving principles (safe-swimming zones, how to get out of trouble etc.), rescue techniques as well as compete against each other in various lifesaving games & events.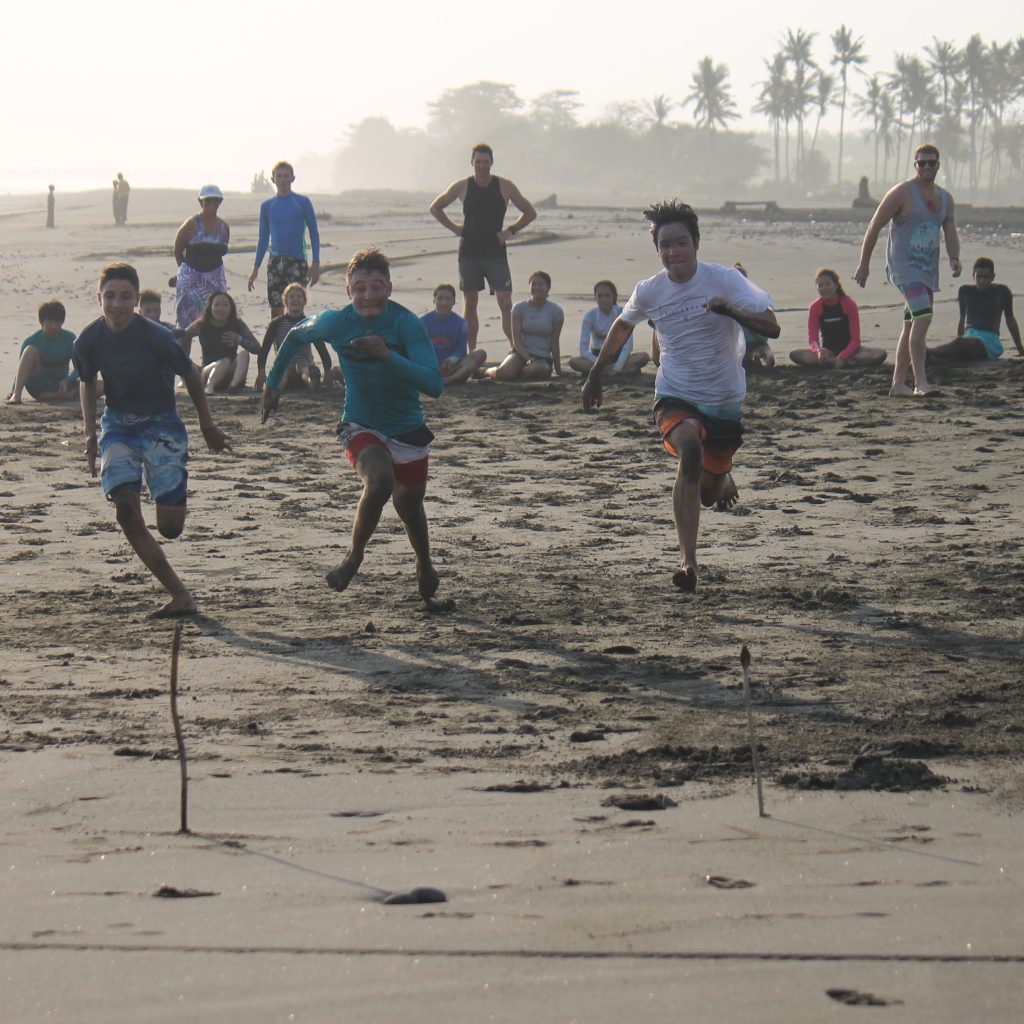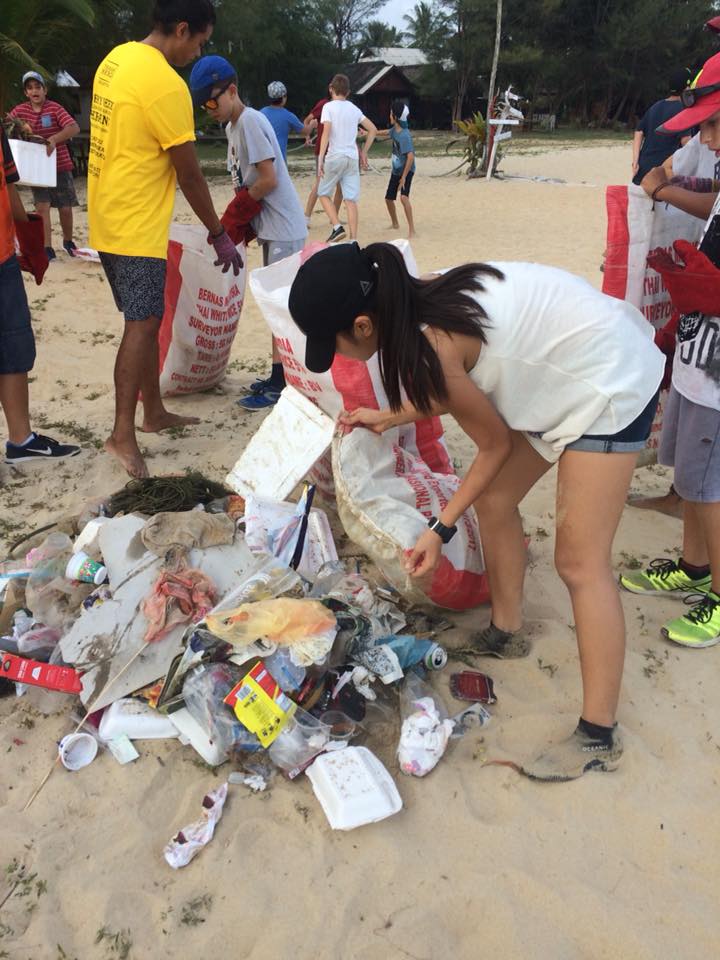 Service Learning:
Trash Hero Project and Clean Swell App
South East Asia is a global hotspot for marine plastic trash pollution. It is one of the major threats to coral reefs, turtles, mangroves, open ocean and coastal environments. During the North-East Monsoon season loads of trash gets blown from the South China Sea onto Malaysia's beaches.
In conjunction with Ombok Surf Cafe and the global Trash Hero project, students will perform a beach clean-up collecting trash and litter off the beach and neighbouring dunes between Cherating point and the mouth of the Cherating River. Once trash is collected, students will sort, categorise & count the litter according the Clean Swell beach clean-up app.
This data will be entered to the app and contribute to a global database of marine trash.
Outdoor Ed: Mangrove Expedition and Jungle trek
Students will embark on a boat tour of the Cherating Rivers' extensive mangrove forest. Cruising slowly on open power-boats, students will be taught about the mangrove ecosystem, its' importance as well as the various threats facing the world's' mangroves. 
Experienced guides will accompany each group to point out the wide variety of birdlife, plants, snakes, monkeys & otters that live in this beautiful ecosystem. At the turn around point up-river, students will disembark the boats and hike through the mangroves & adjoining forest along the river, before being picked up by the boats again and returning to base.